0
Hybrid Web Apps Tipped for Success
Many businesses will be familiar with the benefits of using browser-based apps to improve productivity, boost customer engagement and develop a more significant online presence.
However, in a world which is increasingly obsessed with mobile devices, there is a growing need to cater for an audience which will be browsing from portable devices such as smartphones and tablets.
VentureBeat reports that while the use of mobile OS-specific applications built to run natively on a phone account for about 80 per cent of wireless data usage, the tables could soon tip towards a hybrid approach.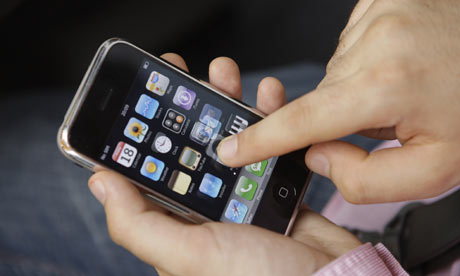 But what does the growth of hybrid solutions mean for web app development and what advantages can be gleaned by businesses that are willing to adopt sooner rather than later?
Hybrid Theory
The simple approach to hybrid app development involves taking an existing web app encoded in HTML5, which will of course be accessible from most modern smartphone browsers and wrapping it up so that it can be installed and run natively on compatible portable devices.
This means that most of the vital assets required to make the app run smoothly are stored locally on the device, rather than hosted remotely on a server as they would be in a web-only environment.
This noticeably improves performance in many cases and also means that the app can be run in off-line mode. This can help users who experience the dips in data connectivity that are common in the world of portable technology.
Launch Codes
As well as being able to benefit from performance improvements, hybrid apps can also make it to market quickly, often taking only a little longer than their HTML5 stable mates.
Because development is handled in the same ecosystem as for the desktop and mobile web iterations, porting this over to a native app is uncomplicated and quicker and cheaper to achieve.
Potential Compromises
Hybrid apps are clearly not a magic bullet of development, since if they were the usage of them would be much more common.
VentureBeat's Marko Lehimaki points out that the main issue is user experience, because developers believe that the hybrid approach forces them to make compromises that might not be necessary if they went for the fully native strategy.
Consistency of user interface and app performance are often the two areas in which developers attempt to make the most headway, with native apps still being better equipped to offer these.
However, industry insiders expect that more tools will be created in the near future in order to make hybrid app development all the more popular.
Desktop and mobile web apps are still highly relevant and their influence over native apps could grow further in the coming years.
Businesses which see value in the concept of making web apps that can be easily converted into native equivalents will be in a good position if the market does continue to move in this direction. Those that are less keen to foster innovation may not be as fortunate.